Some people know exactly what steps to take.
Risk Forward is for the rest of us.
Feeling uncertain?
Overwhelmed by the pace of change and unsure of what to do next?
About Victoria
Victoria Labalme helps individuals and organizations navigate uncertainty, uncover their creative/inner genius, and bring out the best in themselves and in others. Her powerful TEDx talk -- Risk Forward: The Rewards of Not Knowing -- garnered tens of thousands of views in its first few weeks online.
As a Performing Artist, Performance Strategist, and member of the Speaker Hall of Fame,  Victoria's proprietary systems and strategies have been embraced by over 700 organizations, C-suite executives at dozens of companies including Starbucks, Microsoft, Coca-Cola and PayPal; Hollywood celebrities; New York Times bestselling authors; and leaders appearing on PBS, TED and Oprah.
Bringing decades of experience from the performing arts to help people transform their performance at work and in life, Victoria has created stunning results. Over the last 20 years, she has shared her methodology for effective self-expression with more than 300,000 people around the world.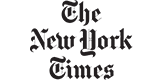 "Victoria is an alchemist. She transforms unpolished thoughts into golden messages that can change the world"
Sally Hogshead
New York Times Best Selling Author
"Dynamic! Impactful. Riveting."
Pete Docter
Chief Creative Officer & Academy Award® Winning Director, PIXAR Animation Studios
"She gave me not only the tools and techniques, but more importantly the confidence and permission to break out of my shell."
Ryan Levesque
National Best Selling Author and Founder, ASK® Method
Join My Inner Circle
Get insider access on how YOU can Risk Forward. When you join, you'll also get a FREE digital copy of the Manifesto designed to help you take action in times of uncertainty.
"Not only did Victoria energize and inspire our PayPal team, but her techniques from the performing arts helped us perform at the highest levels."
Hill Ferguson
Chief Product Officer, PayPal
"She is direct, insightful, fun to work with and results oriented. Victoria has been my ace in the hole."
Jon Roskill
Corporate Vice President, Microsoft
"A creative tour-de-force who knows exactly what it takes to shine. With her guidance, you will be brilliant."
Kris Carr
NY Times Best Selling Author, Oprah's SuperSoul Session